PRIVATE PARTIES & EVENTS IN THE MED
---
---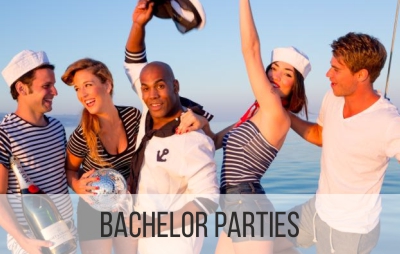 A party boat is one of the best ways to celebrate your event, at night under the moon and stars, during the day enjoying sea breeze and sunlight. An opportunity of unique experiences!
Special occasions: a romantic night on a sailing boat in Barcelona, enjoying the sunset, and excellent wine cellar and Barcelona from the see, sailing with family and kids, private sailing parties, conferences and conventions, incentive travels on board of mega boats, confidential business meetings with all the luxury and comfort of a modern yacht, sailing boat or mega yacht. Boatss&Events will select the best one for you, together with all applicable services to offer you the best day with yours.
Features:
Barcos&Eventosorganizes private sailing parties with exclusiveuse of the boat.
Depending on the number of guests (from 2 to 1,000 people) and thekind of event, we'll offer youthe best boat.
Day or night event activity: boat hire for 4 hours. If you decide to hire a cateringservice, lunch, cocktail or dinner will be served duringthe first two hoursafter which the boat will set sail for the next two hours. Optional: overtime.
In case ofday-long event, weekend event orwhole week, please refer to "Boats available forcharter"
In case of bad sea conditions, the ship's captain will have the power to cancel the navigation.In that case the event will take place at the port.
---
---
Tell us your idea about the event and we guarantee your success!